Product Description
New Disc Stack Centrifuge Bowl for Marine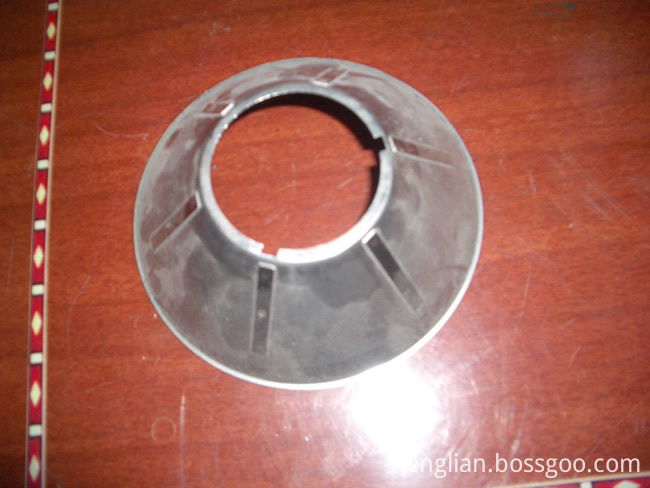 Oil process centrifugal separation filtration technologies disc centrifuge:
This bowl centrifuge is a three-phase separation, manually slag separation machine, can realize liquid-liquid-solid separation slagging. and this disc centrifugal separator is specially manufactured for beverage and milk industry.
Working Principle of disc centrifuge:
The motor actuates the bowl to rotate around spindle through transmission system. The separated suspension liquid enters into bowl through the feed pipe on top, and falls on the material distribution tray. Under the function of centrifugal force, it flows to the wall of bowl, and the liquid phase is thrown into the space of machine cabinet through gauze and filter opening on the wall of bowl and collected on the under pan, to be discharged via liquid drain pipe, while the solid phase is retained on the inner side of the filter gauze. If rinse is required, washing water is to be added for rinse through washing pipe. After dehydration is completed, the bowl will stop, then the solid-phase substances will be discharged manually.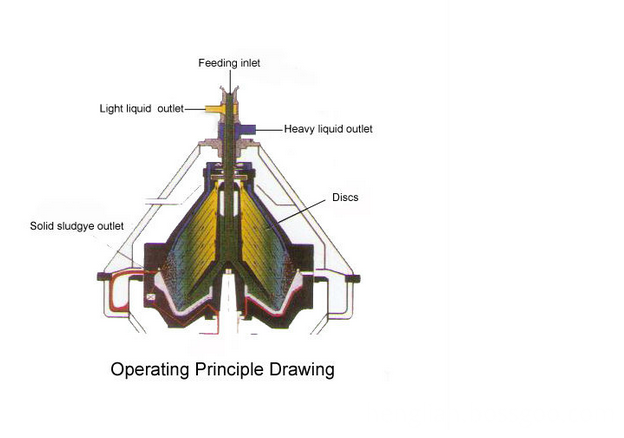 Application of oil centrifuge:
1. General Fruits and vegetables: tomato juice, carrot juice, lycopene, apple juice, lemon juice, citrus juice.
2. Tropical fruits: passion fruit, mango, pineapple, guava, papaya, etc.
3. Vegetable juice: celery, lettuce, cucumber, onion, garlic, spinach, etc.
4. Various wines, wort,
Parameters of milk centrifuge:
parameter

Item model

DRY400

DRY500

DRY530

bowl

diameter(mm)

420

530

530

speed(r/min)

6525

4170

4150

factor

10000

5100

5000

capacity(m3/h)

5

10

10

motor power(kw)

11

15

15

dimension(L×W×H)(mm)

1500×900×1500

1200×1100×1780

1200×1100×1680

weight(kg)

1100

1500

1500